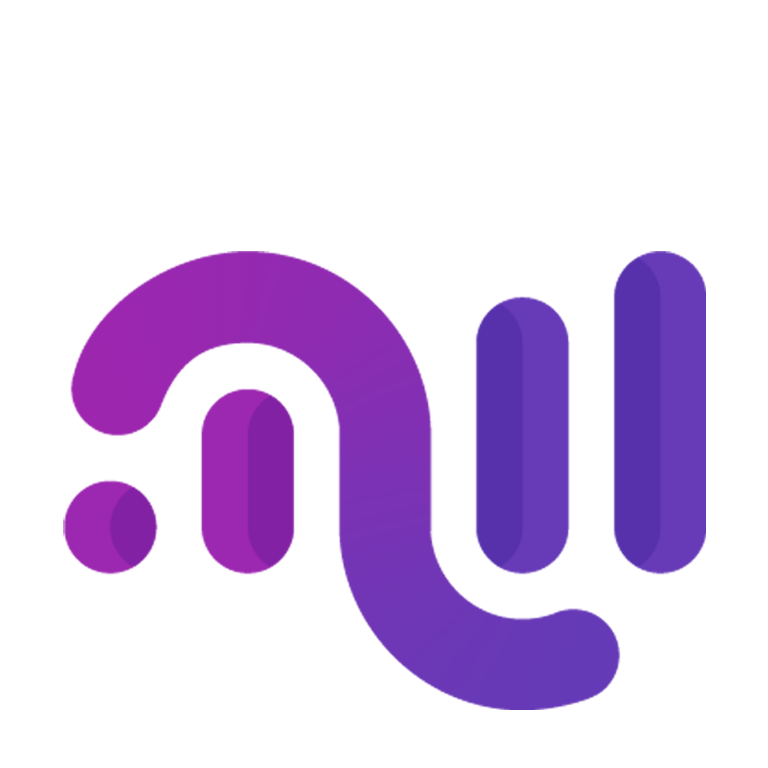 Business Process Outsourcing Market is Slated to be Worth
New York, April 26, 2023 (GLOBE NEWSWIRE) — The global business process outsourcing market was valued at USD 245.9 billion and is expected to grow to USD 544.8 billion in 2032. Between 2023 and 2032 this market is estimated to register a CAGR of 8.5%. Business Process Outsourcing (BPO) is a method that enables companies to assign non-core business operations and processes to third-party service providers. BPO Providers offer specific expertise and efficiencies which can lead to cost savings and improved productivity. Outsourcing functions such as customer service, accounting, payroll, and data entry acknowledge companies to focus on their core competencies and business objectives. BPO (Business Process Outsourcing) can be conducted globally and there are various types of BPO, such as back-office outsourcing, front-office outsourcing, and knowledge process outsourcing. Although BPO offers many advantages it's essential to be aware of potential risks and challenges associated with outsourcing business processes like loss of control over operations or potential security or privacy breaches.
To get additional highlights on major revenue-generating segments, Request a Business Process Outsourcing Market sample report at https://market.us/report/business-process-outsourcing-market/request-sample/
Key Takeaway:
By service type, in 2022, the business process outsourcing market was dominated by the customer services segment due to its increased demand.
By operating model, the cloud segment dominated the largest market share in operating model analysis and accounted for the largest revenue share in the business process outsourcing market in 2022.
By end-user type, the IT & Telecom segment dominated the largest market share in end-user type analysis
In 2022, North America dominated the market with the highest revenue share of 35%.
APAC is expected to grow at a greater pace owing to the increasing demand for experienced professionals, and consistent digital investments by market players.
Factors affecting the growth of the Business Process Outsourcing industry
There are several factors that are affecting the growth of the business process outsourcing industry. These include:
Cost Savings: Cost efficiency is a primary driver of BPO. Companies can save a specific amount of money by outsourcing non-core business functions to countries with fewer labor costs.
Skilled Workforce: BPO requires a skilled workforce with fluency in English and expertise in relevant business functions. Countries with large pools of skilled personnel such as India or the Philippines have become major players in this sector.
Technological Advancements: Technological progress has made it simpler to outsource business functions to distant locations. This includes improvements in communication technologies, cloud computing, and automation tools.
Government Support: Government assistance in the form of tax incentives, subsidies, and infrastructure development can foster growth within a country's BPO industry.
Globalization: The growing trend of globalization has made it easier for companies to operate across multiple countries leading to an uptick in the demand for Business Process Outsourcing services (BPOs).
Flexibility and Scalability: BPO services offer flexibility and scalability, enabling companies to quickly adjust their operations according to shifting market conditions or customer demands.
Business Continuity Planning: The COVID-19 pandemic underscored the significance of business continuity planning, and many companies turned to BPO providers for assurance of their operations during the crisis.
To understand how our report can bring a difference to your business strategy, Inquire about a brochure at https://market.us/report/business-process-outsourcing-market/#inquiry
Top Trends in Business Process Outsourcing Market
Due to the rising adoption of AI and automation the market for BPO services is a surge in expansion. This is due to the increasing demand for services such as robotic process automation (RPA), and machine learning which can simplify operations and save costs while boosting efficiency and lowering overheads. Cloud-based services are another emerging trend within the BPO market. Companies now have access to BPO services through a scalable, cost-effective model that provides flexibility. BPO providers are increasingly focusing on customer experience with chatbots and social media management. Furthermore, the market for BPO is becoming more specialized with providers offering niche services like medical billing, legal outsourcing, research & analytics.
Market Growth
The Business Process Outsourcing (BPO) market has seen remarkable growth in past years and is projected to keep expanding over the upcoming years. This growth is being upward by factors such as cost savings, technological advancements, and an experienced labor pool. BPO services provide flexibility and scalability, enabling companies to rapidly adjust their operations according to shifting market conditions or customer demands. The COVID-19 pandemic has further boosted the adoption of BPO services as companies look to these providers for continuity during their crisis. Accordingly, analysts anticipate that the BPO market will continue to expand as more businesses look to outsource non-core tasks to focus on core competencies and reduce expenses.
Regional Analysis
North America is estimated to be the dominant region in the global business process outsourcing market with a greatest market share of 35% and a projected CAGR of 9.7% over the forecast period. This region's growing demand for BPO services from several tech companies coupled with rising cloud computing adoption and customization of services according to individual needs should fuel regional expansion over the upcoming years. Asia Pacific is predicted to experience the highest compound annual growth rate (CAGR) of 10.2% due to labor cost challenges, increased need for experienced professionals, and consistent digital investments by market players over this period.
Have Queries? Speak to an expert or Click Here To Download/Request a Sample
Scope of the Report
| | |
| --- | --- |
| Report Attribute | Details |
| Market Value (2022) | USD 245.9 billion |
| Market Size (2032) | USD 544.8 billion |
| CAGR (from 2023 to 2032) | 8.5% |
| North America Revenue Share | 35.0% |
| Historic Period | 2016 to 2022 |
| Base Year | 2022 |
| Forecast Year | 2023 to 2032 |
Market Drivers
Business Process Outsourcing (BPO) has become a growingly popular and cost-effective approach in the digital space helping business owners relieve themselves of repetitive tasks and focus on other essential aspects of their operation. The current digital revolution provides companies with an opportunity to transition away from traditional business process services (BPS) and into modern technological elements like the business process as a service (BPaaS) thus fostering sustainable growth in the market. Western developed countries and developing nations have vastly different pay structures. Western companies typically charge high costs for similar work while developing nations such as the Philippines, India, or Japan offer cheaper rates of up to 60% reduction. BPO service providers possess expertise and experience managing complex business processes that companies can impose upon themselves to improve quality and efficiency in their operations.
Market Restraints
The BPO market faces an increasing threat of cybercrime and data breaches which can jeopardize the confidentiality and security of sensitive business information. Another potential obstacle is the increasing labor cost in countries where BPO services are frequently outsourced such as India and the Philippines. This makes outsourcing less cost-effective for businesses necessitating them to look for alternative outsourcing destinations. Additionally, geopolitical instability and regulatory changes in outsourcing countries can pose a threat to BPO providers and their clients. With the rising adoption of automation and artificial intelligence technologies in business processes there will be less need for human intervention which could reduce demand for certain BPO services in the upcoming years.
Market Opportunities
The business process outsourcing (BPO) market offers organizations a great chance to modernize their operations, cut costs and boost efficiency. BPO providers provide a broad array of services such as customer service, technical support, accounting, human resources management, and back office operations. Outsourcing these functions to specialized providers allows companies to take advantage of the expertise and resources of BPO enterprises freeing up their personnel for core business operations. The BPO sector presents companies with unique chances to tap into global talent pools since providers typically operate across multiple countries and possess language and cultural proficiency. Furthermore, the rising trend toward digitalization and automation is creating new opportunities in the BPO market as more providers offer services such as robotic process automation (RPA) and artificial intelligence (AI) helping companies modernize their operations and enhance customer experiences.
Grow your profit margin with Market.us – Purchase This Premium Report at https://market.us/purchase-report/?report_id=57779
Report Segmentation of the Business Process Outsourcing Market
Service Type Insight
By service type, the market for business process outsourcing is divided into finance & accounting, human resources, procurement & supply chain management, customer services, and other categories. The customer services segment is expected to be the most lucrative service type within global business process outsourcing boasting a projected CAGR of 8.6% through 2022. As such, its total revenue share will reach 31% by 2022.
Customer services are becoming a critical segment in the global service center market, as more and more service centers require both online and offline technical support. Customer service-based business process organizations are experts at managing customer needs and queries that come through phone calls, messages, social media platforms, and other channels. However, the finance & accounting segment is expected to witness significant growth in the global business process outsourcing market during the forecast period. With an increasing number of banking facilities and stringent regulatory guidelines within this industry, outsourcing services become necessary to reduce operating expenses and stay ahead of competitors.
Operating Model Insight
By operating model, the market is divided into cloud and on-premise. Cloud-based operating models are forecast to be the most lucrative segment in global business process outsourcing with a market share of 69% and a projected CAGR of 9.2% by 2022. The cloud operating model, also referred to as Business Process as a Service (BPaaS) is one of the forms of BPO that allows cloud computing services.
Traditional BPO strives to reduce labor costs; BPaaS can do this through increasing automation. Additionally, the on-premise operating model is estimated to experience rapid growth during the forecast period. In this setup, service provider employees collaborate with client employees using resources, infrastructure, and processes from within the client organization. This gives clients greater control and flexibility over operations while assuring outsourced functions align with their business goals.
End User Insight
On the basis of end-user, the market is segmented into BFSI, healthcare, manufacturing, IT & Telecom, retail, and others. The global business process outsourcing market is predicted to be highly profitable for IT & Telecom end-users, with a revenue share of 34% and a projected CAGR of 9.8% over the forecast period. The growth in IT companies and global industrialization are two primary factors driving demand for business process services across IT & Telecom organizations. IT & Telecom BPO services have seen an uptick in demand due to the growing need for connectivity, security issues, and finding new solutions for modern devices and technology.
Outsourcing can assist telecom businesses in reducing capital expenses, gaining access to specific resources, and developing an adaptable strategy for gaining and keeping more customers. However, the BFSI segment is expected to experience the fastest growth in the global business process outsourcing market with an expected CAGR of 10.1% during the forecast period. Many BFSI companies are turning towards outsourcing processes across various BFSI domains like investment and asset management to enhance their customer services.
For more insights on the historical and Forecast market data from 2016 to 2032 – download a sample report at https://market.us/report/business-process-outsourcing-market/request-sample/
Market Segmentation
Based on the Service Type
Finance & Accounting
Human resources
Procurement & Supply Chain
Customer Services
Other Service Type
Based on the Operating Model
Based on the End User
BFSI
Healthcare
Manufacturing
IT & Telecom
Retail
Other End-User
By Geography
Germany
France
The UK
Spain
Italy
Portugal
Ireland
Austria
Switzerland
Benelux
Nordic
Rest of Western Europe
Russia
Poland
The Czech Republic
Greece
Rest of Eastern Europe

APAC

China
Japan
South Korea
India
Australia & New Zealand
Indonesia
Malaysia
Philippines
Singapore
Thailand
Vietnam
Rest of APAC
Brazil
Colombia
Chile
Argentina
Costa Rica
Rest of Latin America
Algeria
Egypt
Israel
Kuwait
Nigeria
Saudi Arabia
South Africa
Turkey
United Arab Emirates
Rest of MEA
Competitive Landscape
Emerging key players in the BPO market are employing various strategies to expand their businesses into global markets. Companies are investing heavily in research and development to offer cutting-edge business process outsourcing services that address rising customer interaction needs as well as sales optimization. To boost global revenues, these BPO market companies are resorting to mergers and acquisitions. Furthermore, they're paying close attention to market trends to create technologically advanced, customized services to maintain a competitive edge against global competition.
Some of the major players include:
Accenture PLC
Amdocs Ltd
Capgemini SE
CBRE Group, Inc.
HCL Technologies Limited
Infosys BPM Limited
NCR Corporation
SODEXO S.A.
TTEC Holdings, Inc.
Wipro Limited
Other Key Players
Recent Development of the Business Process Outsourcing Market
In June 2021, IBM revealed the design of a next-generation operating system (OS) to rise client preference toward hybrid cloud and artificial intelligence services and drive application modernization projects.
In July 2021, Wipro Limited introduced FieldX, a cloud-based digital service automation solution to improve and increase the after-sales customer service functions with the reduction in costs of manufacturing companies.
Browse More Related Reports:
About Us:
Market.US (Powered by Prudour Pvt Ltd) specializes in in-depth market research and analysis and has been proving its mettle as a consulting and customized market research company, apart from being a much sought-after syndicated market research report-providing firm. Market.US provides customization to suit any specific or unique requirement and tailor-makes reports as per request. We go beyond boundaries to take analytics, analysis, study, and outlook to newer heights and broader horizons.
Follow Us On LinkedIn Facebook Twitter
Our Blog: