Tips for Planning Your HR Career
​With a new year fast approaching, many young HR professionals are making resolutions to advance their careers in 2020, yet wonder what those steps should be. Likewise, college students with graduation on the horizon are hoping to land first jobs in HR but worry about how to attract an offer in a crowded field of applicants.
To assist with these challenges, we asked eight emerging HR professionals to answer frequently asked questions from people just entering the field. These HR pros offer advice and lessons learned based on their own career successes.
Saratoga Springs, N.Y.
Should I go into HR because I'm a "people person"?
Just because you like people doesn't mean an HR career path is the right fit for you. In HR, you'll have plenty of opportunities to deal with positive events in employees' lives, such as building recognition programs or helping with new benefit enrollments when they're adding to their family. But you'll also need to enforce policies, investigate alleged violations, and conduct layoffs and terminations. People will cry or yell or blame you. While empathy is important, you can't get bogged down or you'll burn out. HR's role has evolved. You need to demonstrate that you understand the business and that you can craft programs and policies that meet business needs. Finding the balance between employee and company advocacy is important, but ultimately you need to represent your company's interest first.
Are college HR management programs preparing students adequately for today's HR jobs?
They do a good job of instilling knowledge. Knowledge is key in maintaining compliance, which is often black and white. However, a lot of situations that you'll run into are in the gray area. You learn to navigate the gray through experience. If you're in a degree program, I strongly encourage you to pursue an internship or part-time work in an HR position, as you'll start to gain experience that is invaluable and that will give you an edge over other candidates when looking for a full-time job.
How do I learn the most from a mentor? 
When you begin a new mentoring relationship, identify your learning objectives, a timeline, the method of communication, meeting frequency and whether there's anything the mentor would like to learn as part of the partnership. This will provide a set of expectations to steer you both. After the agreed-upon end date, assess your career goals, what you need to learn next and who would be best to guide you. That doesn't mean you'll never interact with your current mentor again, but a new mentor will help you build your network and provide a different perspective.
What was your best career move? 
I began my HR career as an intern with the New York State Department of Motor Vehicles during my undergraduate program and worked full time there while finishing my MBA. Then I took a position in a new organization development team at Bechtel Corp. The team was created during the merger of two nuclear research labs. It was a great career move because I had the opportunity to lead many large merger and acquisition projects working across various HR disciplines, job functions and levels within the organization. I learned an immense amount over my four years there.
Jazzmine Woodard, SHRM-SCP
Age: 30
Advisor for diversity, inclusion and talent acquisition strategy

Enbridge Inc.
Houston 
Do I need a degree in HR?
Not necessarily. But career paths to HR are more formalized now. After finishing undergraduate school with a marketing and management degree, I found it impossible to get my foot in the door in an entry-level HR job. So I pursued a master's degree in HR management to get into the field. That is one path of many. If you don't have an HR degree, you must be able to articulate, on your resume and in conversation, how your experience relates to HR functions. IT degrees will serve you well in human resource information systems and HR analytics roles. Psychology and other human behavior studies are relevant to training and employee relations. Being able to demonstrate valuable links between your education or experience and the requirements for an HR role can be the determining factor in whether you get a shot at an HR job.
How do I develop the skills needed to get a more specialized position?
Gain hands-on experience. Make your manager aware of your capacity and willingness to learn in other areas. Ask her to introduce you to supervisors in that area. Be willing to help out on projects and sit in on meetings about projects that are outside of your wheelhouse. Want to develop investigative skills? Be available to take notes during employee interviews. Want to conduct orientations and onboarding? Sit in on employee orientation sessions, offer to help prepare slide decks, and familiarize yourself with company policies. You also can develop these skills outside of work through organizations and events you take part in.
How do I find a mentor?
Finding a mentor isn't always the magical, organic process we've seen in movies. While I have personally benefited from a number of informal mentoring relationships, I don't believe you have to just wait for one to "happen" to you. It's perfectly acceptable to intentionally seek out someone to mentor you and make your desired outcomes of a mentoring relationship known. My advice is to avoid seeking mentors based solely on their job titles or status within an organization. You can learn a lot from someone only slightly senior to you, or even a peer!
What was your best career move?
I accepted an internship with a company that didn't have a track record of converting interns into full-time hires after graduation. I worked hard that summer to add value and demonstrate my ability to contribute, which led to a full-time HR job with the company after graduate school. That first full-time HR role in diversity and inclusion laid the foundation for the work I do now.

Brad Dalton
Age: 31

People operations lead
Google
San Francisco
Is it better to be a big fish in a small pond or a small fish in a big pond?
This year, I moved from Cisco Meraki, which has less than 2,000 people (big fish), to Google, which now has more than 100,000 employees (big pond). Both are amazing opportunities for different reasons. Everyone should try to spend some time at both large and small companies to gain experience in different phases of development. But the better question is which individual opportunities and teams will allow you the freedom, support and resources to bring fresh ideas to the table, sometimes fail and ultimately leave the organization better than you found it.
What was your best career move?
One of my first HR jobs was with the City and County of Denver. I was hired because I had worked in a number of service jobs in college. Those service jobs set me up to understand employees' needs and to creatively change the way most workers view HR. Working with so many sectors, from human services to public works, gave me invaluable skills and perspectives. My advice is to weigh job offers less for the prominent company name and more for the unique experiences they offer and the opportunities to create lasting change.

Amanda Brunson, SHRM-CP
Age: 30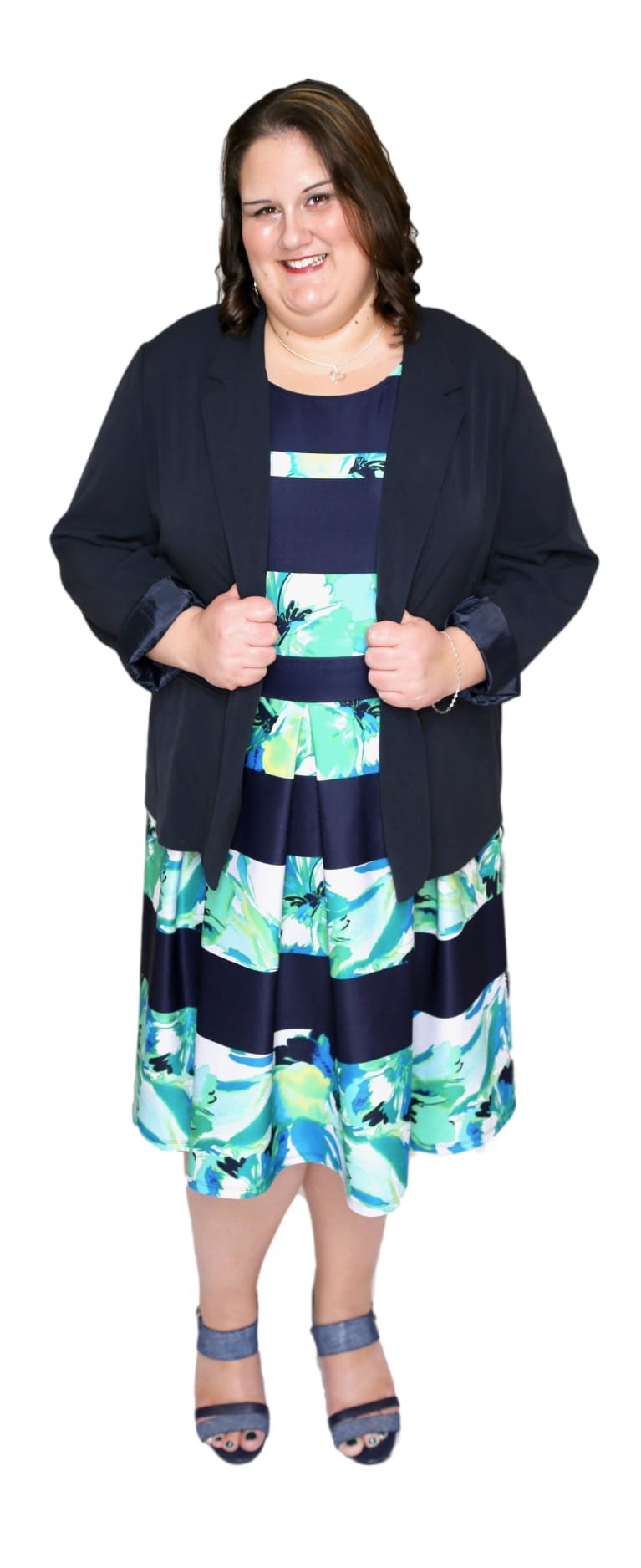 HR generalist
Radixx International
Orlando, Fla.
How do I get that first HR job without HR experience? 
I was in this boat five years ago. I was working for a large wholesaler and trying to break into HR. I enrolled in a graduate HR program, started networking, and began applying for HR internships and low-level HR jobs. The best piece of advice I received was "just get your foot in the door." During interviews, I used the fact that I was in school learning about HR to land my first internship. I said, "If I'm able to apply the knowledge that I'm receiving in school to actual HR work, I'll be so much better off." That's all it took! Be confident in the experience you do have! 
Should I become a specialist? 
Evaluate the areas of HR that interest you most. Talk to specialists to find out why they decided to focus on one area. Learn what their daily tasks are. As a specialist, you'll become a subject matter expert. You'll be the go-to person when someone needs assistance. You'll have an opportunity to shine! However, you could find the daily work to be monotonous.
I like being a generalist because I'm able to experience every aspect of HR, including benefits, payroll and employee relations. I'm adding to my skill set because I'm involved with so many different facets of the field. I enjoy doing something different every day. The downside: It takes a while to feel like an expert in any area, and you can rarely plan your day without something unexpected popping up.
What was your best career move?
My first job came through networking. After graduate school, a recruiter-friend told me about an opening for an HR generalist at a growing consulting firm. As an HR department of one, I expanded my HR knowledge immensely during my time there.

Andrew Marcotte, SHRM-CP
Age: 25

Senior HR business partner
Blain's Farm and Fleet
Janesville, Wis.
Why should I choose HR?
I read one of those job prospect lists in junior high and saw that "HR manager" was one of the fastest-growing jobs. I also knew that I enjoyed working with a variety of people. What those lists didn't discuss was the profound impact that HR can have on someone's life. As HR professionals, we're often called on to help employees at their most vulnerable times. We have the ability to change their lives for the better. So choose HR because you want to make an impact. Choose HR because you want to change the narrative for the profession. HR is no longer an administrative function for companies. HR is paving the way forward and impacting lives around the globe.
Do I need a degree in HR?
Not necessarily. As the HR role aligns with companies' strategic goals, those with business degrees will be able to contribute tremendously. You can fill in the gaps by obtaining a SHRM certification. I've found that most experienced HR professionals didn't start their careers in HR and didn't receive an HR degree. Prove your business acumen and emotional intelligence in your interactions with others, and success will follow. 
What was your best career move?
I was fortunate to have many HR jobs while working toward my undergraduate degree. I experienced recruitment with an executive search firm, gained generalist experience from a book distributor, and learned corporate HR from a global food and beverage company. Ultimately, the relationships with my student and local SHRM chapters provided me my first full-time HR role after graduation. But in my day-to-day work, I've relied heavily on the experience I gained in internships and part-time jobs in a variety of industries.

Tiffany Helley
Age: 33
General manager

The Douglas Stewart Co.
Madison, Wis.
How do I develop the skills needed to move into a more specialized position?
If there's someone in your company who's already working in that position, job shadowing is a great way to start. Whether you can get hands-on job training or not, SHRM has many excellent courses and articles to assist in your development.
How do I move into a different industry?
If you find an industry that interests you, do your research! The best way to transition is to have knowledge of how the industry works, the challenges it has and how HR works within that industry. Seeking people out in those industries at SHRM events, other HR events or even LinkedIn may help grow your knowledge. 
How do I prove I'm ready to be an HR manager?
Coaching and mentoring others is a big part of being a manager. If you can do it now, it will show upper management that you're capable. You must have a broad understanding of HR. If you've only held a specialty role, it may be difficult. Being an HR manager means you need to be strategic and know how everything you do impacts the business overall. Learn to show how your initiatives impact the company financially. Show the return on the investment.
What was your best career move?
My career has included stints in the banking, retail, consulting, manufacturing and distribution industries. I've held positions in administration, marketing, finance, operations and HR. The best career move I made was becoming a global HR professional because it aided my overall growth in business knowledge, global cultural understanding and departmental impact. There was a vacancy, and I just took it on and did the job, proving that I could handle it. From there, I've grown even further into HR, sales and operations. I currently oversee the HR function, warehouse operations and a sales division. 

Rena Suhwail
Age: 28
HR generalist 
Turner Construction Co. 
Cleveland and Toledo, Ohio 
Why should I choose HR?
If you have a passion for helping others, you should consider a career in HR. One of my life goals is to make a difference in the lives of those around me. Every person I offer advice to professionally or personally has also helped me grow personally and professionally. While a career in HR can have its unpleasantries, the positives outweigh them. 
How do I find a mentor?
One of my mentors is a past manager of mine. I was her direct report for three years, and then we worked alongside each other for another two years. She has helped me in my HR career by constantly pushing me and supporting me. In addition, she has been a life mentor. Having someone who can give me objective advice is priceless. 

Sergio Cisneros, SHRM-CP
Age: 41

Senior human resources manager
Managed Labor Solutions
Allentown, Pa.
I'm an HR generalist. Where do I go from here?
If you want to get into a specialized position, tell your HR manager where you want to go next. A good leader will encourage you to develop and grow. If you want to focus on recruiting, seek out someone in talent acquisition. Ask questions and learn. Attend seminars and read books to strengthen the specific skills you're seeking.
What was your best career move?
I was an account manager at a company where the business leaders didn't treat employees well. That's when I decided to go back to school to get a bachelor's degree in human resources. While still in school, I got my first HR job as a site manager for a large staffing company. It was super exciting to be studying HR as I helped people with their careers.
How do I prove I'm ready to be an HR manager?
Take on special projects to add to your resume. Come up with new ideas. Build relationships with other leaders such as your business managers or operation managers. Be collaborative. If you have knowledge to share, share it. Find a mentor to help you grow and get to that next level.